How to Secure Funding for Music Education for Public Schools
---
Learning to play an instrument or sing is a priceless experience, but high-quality instruction does come with costs. Music education funding cuts leave departments operating with tight budgets and make it harder for students to get involved. However, teachers can play a vital role in obtaining funding for music education for public schools, and their efforts have the potential to transform students' lives.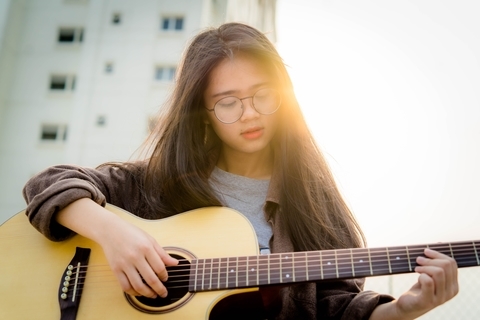 Instructors start or grow exceptional music programs by setting clear objectives and dedicating themselves to find the necessary resources. For example, one teacher introduced music classes to a small charter school in Mansfield, Ohio by applying for grants and prioritizing community involvement. The music department at a Chicago high school teamed with administrators, parents, alumni and local businesses to turn unused warehouse space into a home for one of the city's finest programs.
By seeking out funding sources, teachers can lay the foundation for delivering a cutting-edge curriculum to the next generation of musicians.
---
Music Education Funding
Career opportunities for music instructors are growing nationwide: As of 2016, the U.S. Bureau of Labor Statistics projected a 12% increase in positions for art, drama and music teachers over the next 10 years. Yet, times are lean for music programs in many school districts across the U.S. Public schools commonly determine the budgets for instruction and extracurricular activities on a combination of local property taxes and federal funds, which are often tied to standardized testing outcomes. As a result, low-income and rural schools may struggle to develop robust music programs.
In Oklahoma, for example, state budget cuts between 2014 and 2018 resulted in the loss of 1,100 classes in subjects like visual arts, theater, music and band. As of 2018, 18,597 students across the state had no access to fine arts classes at all. In the face of cost-cutting measures like these, teachers must be prepared to advocate for the value of music in the curriculum and take action so kids have plenty of chances to participate.
---
Why Should Schools Have Music Programs?
An investment in music education delivers academic advantages as well as outlets for creativity and chances for peers to work together. Research suggests that studying music may lead to improved engagement in schoolwork, greater cognitive performance and increased motivation. One study found that students who took four years of art and music classes in high school scored an average of over 90 points higher on their SATs than those who took a single semester or less.
---
How Much Do Music Programs in Schools Cost?
Sustaining a quality program means hiring dedicated and knowledgeable instructors and investing in equipment and resources. Music education funding statistics reveal that costs can run into hundreds per student each year, especially as young musicians advance into high school. Some of the most significant expenses involved in running a music program include:
Teacher salaries
Professional development
Purchasing new instruments
Maintaining and repairing instruments
Setting up a classroom for optimal acoustics and secure instrument storage
Providing uniforms and concert attire
Transportation to competitions and performances
As outlined by the VH1 Save the Music Foundation, making the investment in facilities, equipment and personnel can drive a music department's long-term success. To nurture a growing program that will benefit as many students as possible, leaders in schools must devote appropriate space for rehearsals, keep all equipment in good shape and encourage teachers to pursue opportunities for their own growth as educators and musicians.
---
Fundraising
Even in schools that receive generous budgets for music education, fundraising can be a crucial supplement. And in many cases, especially at the high school level, teachers consider fundraising among their major responsibilities. A survey conducted by the Give a Note Music Foundation found that nearly 60% of music educators in urban settings consider raising money a necessity to provide adequate instruction.
Establishing a music booster group is a way to get parents involved in fundraising efforts and encourage them to make donations. Teachers and parents can collaborate to bring in money for music programs by:
Organizing a benefit concert or play-a-thon
Selling items like candy, fruit or candles
Holding a raffle
Hosting a carnival or silent auction
Arranging sponsorships from local businesses
---
Instrument Donations
One of the biggest and most vital expenses involved music education is purchasing instruments. The cost of buying or renting instruments may hold many students back from getting involved in band or orchestra. Fortunately, educators can expand access by participating in regional or national programs designed to connect students with the equipment they need.
These are some of the organizations dedicated to providing donated instruments:
---
Grants for Music Programs
Applying for grants can be a long, complicated process, but these funding opportunities open new possibilities for high-quality music education. Teachers and administrators can optimize their chances of being awarded funding by carefully researching the requirements for each grant and customizing proposals accordingly. Granting organizations look for thoughtful, well-written explanations of how their money will be used to benefit individuals and communities.
There is a wide variety of private and public grants available to help grow music programs:
Grants from Government Agencies
Grants from Charitable Foundations
Grants from Corporate Giving Programs
A career as a music educator is a rewarding way to contribute to students' development. Pursuing a master's degree in music education could be a vital step toward delivering instruction that inspires creativity and collaboration. Teachers are able to make the greatest impact when they explore both the latest pedagogical approaches and the policies that create educational opportunities.
---
About Teachers College MA in Music and Music Education
The Hybrid Summer Master of Arts in Music and Music Education (M.A. M&ME) at Teachers College, Columbia University is designed for professionals who seek to transform themselves, their students and their communities. With an academically rigorous curriculum and on-campus experiences, our program equips graduates with a diverse and rich skillset they can use to tap into their passions and become a driving force in the transformation of music education.
---
Request Information
To learn more about the Hybrid Summer Master of Arts in Music and Music Education, offered by Teachers College, Columbia University, fill out the fields below to
download a free brochure.
If you have additional questions, please call
(877) 238-6628
to speak with an admission counselor.
---