International Admission Requirements
---
We welcome international applicants!
In addition to the standard application documents described on the main Admissions page, international applicants are required to submit a transcript evaluation and an English proficiency exam, depending on where they completed their bachelor's degree. Please review the main Admission Requirements and the information below before you apply to the Hybrid Summer M.A. in Music and Music Education program.
To be eligible for admission, international applicants must hold the equivalent of a U.S. baccalaureate (bachelor's) degree.
All applicants, especially those applying for a visa, are expected to collect and prepare international educational credentials well in advance of the application deadline. Incomplete records will not be reviewed. View the main Admissions page for specific deadlines for international applicants.
Do NOT submit bank statements, proof of funds, or photocopies of passports with application materials. No financial documents are required until students are admitted and applying for visas.
Any documentation not issued in English must be accompanied by a notarized English translation.
---
International Transcripts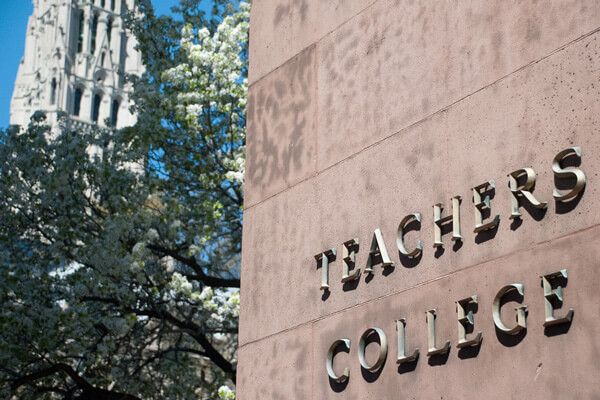 All transcripts from institutions outside the United States require a course-by-course evaluation. We accept evaluations from these agencies:
WES and ECE provide several types of evaluations. Select the course-by-course evaluation option to ensure your evaluation meets our requirements for admission review.
Once submitted to Teachers College (TC), the evaluation becomes an official academic record and sole property of Teachers College.
Evaluations will be reviewed by Teachers College administrators and the determination of degree equivalency to U.S. degrees is at the discretion of TC.
---
English Proficiency
If you received your baccalaureate (bachelor's) degree from an institution where English is not the sole official language of instruction, you must submit official TOEFL or IELTS English proficiency exam scores. These scores must be sent directly from the testing administrator and have been taken within the past two years to be considered official.
TOEFL
Minimum score requirement: 100 internet based (IBT) or 600 paper-based (PBT)
IELTS
Minimum score requirement: 7.0
---
Visa Information
If you require a student visa to attend Teachers College, you will be provided with instructions and information after you have been officially admitted.
TC does not provide student visa sponsorship for non-degree students. An international student must gain admission into a degree program to receive a student visa (F1) through TC. A non-degree student must make her/his own arrangements for immigration/visa status.
Do NOT send bank statements, passport copies, or other visa related documents to the Office of Admission.
We strongly encourage you to apply for admission as early as possible to provide time for visa processing. Please carefully review the admissions deadlines on the main Admissions page and contact the Office of International Services for more information on the visa application process.
Request Information
To learn more about the Hybrid Summer Master of Arts in Music and Music Education (M.A. M&ME) at Teachers College at Columbia University, fill out the fields below to
download a free brochure
. You may also call us toll-free at
(877) 238-6628
to talk with one of our admission counselors.
*
All Fields are Required. Your Privacy is Protected.